Be present in remote locations from home with vRotors
Through our platform we make it possible for users to extend themselves into remote locations through controllable camera gimbals. Users can explore the area around the camera by rotating, tilting, and zooming.
Access to the remote cameras is available through an easily accessible web browser client with interactive controls built into the viewing interface.
Live remote camera control in real, remote global locations!
The stream audience gets in on the action through shared control access on Twitch when granted permission from a streamer.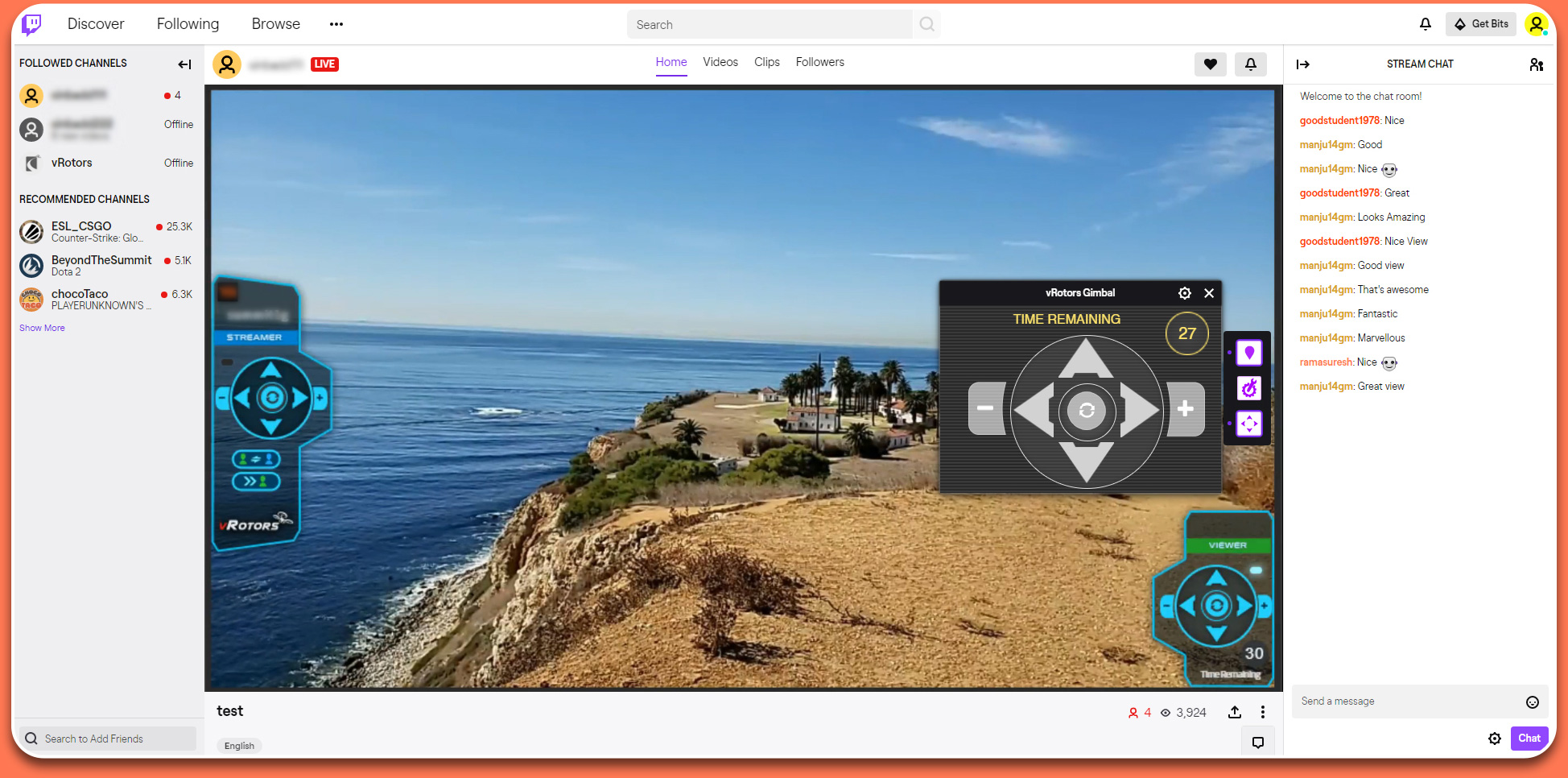 We bring real remote locations into your home
We've built a platform for users to engage controllable camera gimbals across the world in remote locations. This virtual travel provides the opportunity to be directly present anywhere with a controllable view.
Bringing interactive travel exploration to an online audience
Twitch streamers can broadcast the interactive session to their viewers and provide them with opportunities to take control of the camera themselves.