vRotors remote drone platform for enterprise solution
Connect your drone to the vRotors platform using your phone 4G mobile data network and invite your friends or colleagues to join your live drone flight with permissions to control the camera or more. Your users download the vRotors Pilot application for PC, Mac, mobile, VR, or use their browser for instant access.
With easy deployment and user accessibility, the vRotors platform enables situational awareness for law enforcement, fire departments, search and rescue, security, special operations, and other use cases where you need remote teams to engage with live drone aerial views. Provide live inspections for construction, oil & gas, mining, and insurance by remote experts.
Invite a few friends to join you, or even thousands. The vRotors platform scales to an unlimited number of drones and users, all can be in flight whenever you need. During the flight, communicate over built-in voice channels, dynamic screen pointers, and 3D augmented reality annotations in the real-world. And large "ride-along" groups can chat and engage the pilots with interactive tools.
Through our platform we make it possible for enterprises to have live, interactive collaboration around drone flights at remote work site locations. Team members from multiple offices can participate with controlled permissions ranging from passive observers to camera controls to piloting the drone directly.
The participating team members can engage across web, computer applications, and even VR headsets from their offices and conference rooms and share telepresence at the remote work site through the live drone.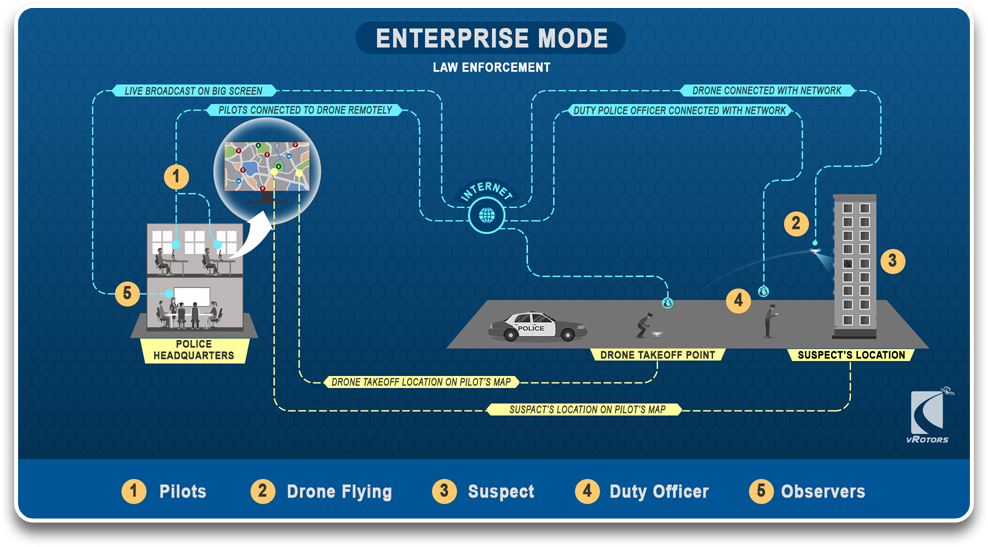 Bringing live, interactive drone inspections to enterprise teams and organizations.

Collaboration features include co-viewing and controlling of drone camera and flight, team voice chat, team member ride-along in virtual cockpit, map annotations, and augmented reality markers in the real world environment for reference and highlighting.

ROBUST PLATFORM
Robust platform with a solid architecture targeted for highly critical industries and organizations.

ADVANCED FEATURES
Very advanced features for user convenience Current and future ready solution.

MULTIPLATFORM
Cross platform compatibility gives the user flexibility and freedom. It comes handy in different use case and infrastructure.

CUSTOMIZABLE
vRotors offers custom based platform as per your requirement.
Easy steps for Enterprise Users

Handy Features
Control Drone Camera remotely being a …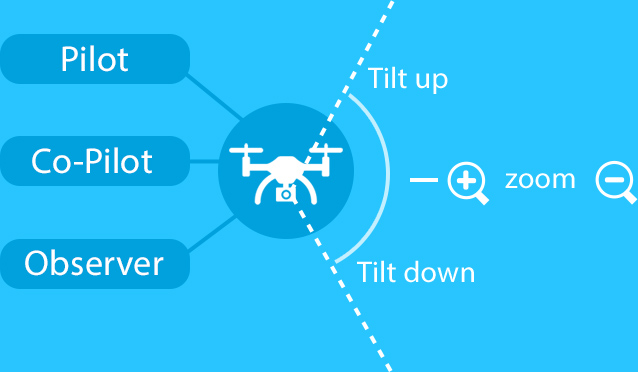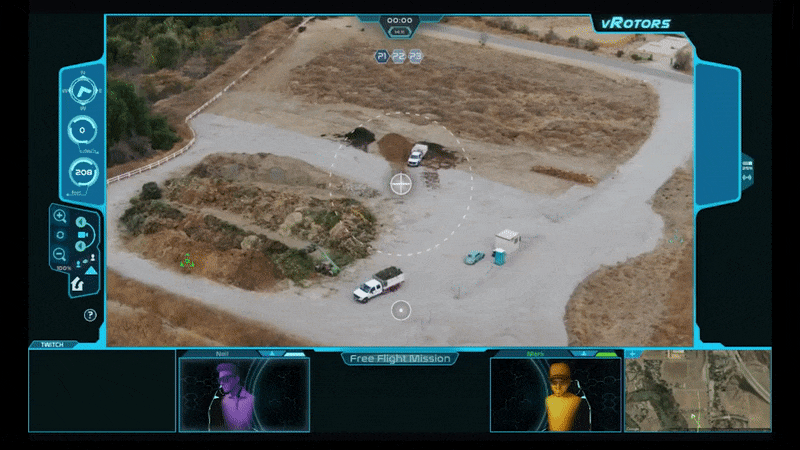 We have added camera control features for Pilot, Co-Pilot and for observers. Team members can tilt the drone physical camera remotely during the flight. Optical Zoom feature makes it very convenient when the team is monitoring or on a very critical operation. Switch Piloting Control between Pilots
The main Pilot can give flying control to the Co-Pilot anytime during the flight session. It helps the team coordinate well in a mission.
Ultra low latency Video Live Streaming in high quality
From vRotors advanced
and innovative
Video processing Technology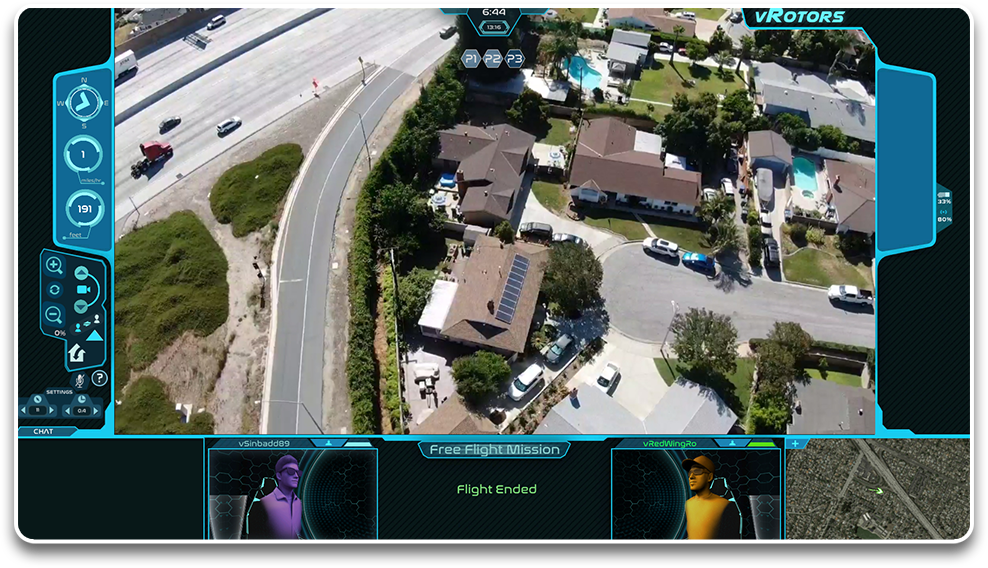 Experience vRotors high quality video streaming in ultra-low latency from the remote flying drone directly to your virtual cockpit.
vRotors clients are available for multiple platforms
vRotors offering the product in multiple platforms for user's convenience.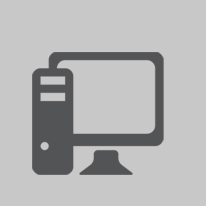 PC/MAC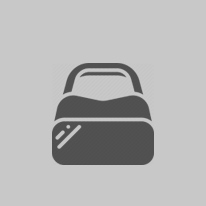 VR
Oculus Quest
Oculus Go
Oculus Rift
HTC Vive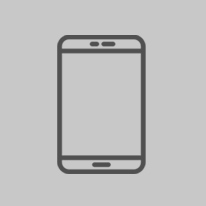 Mobile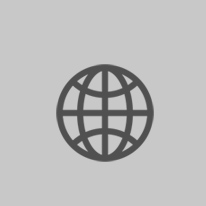 Web

vRotors Compatible Drones
For drones from other manufacturers, please contact us
here
.