Racing Extension Guide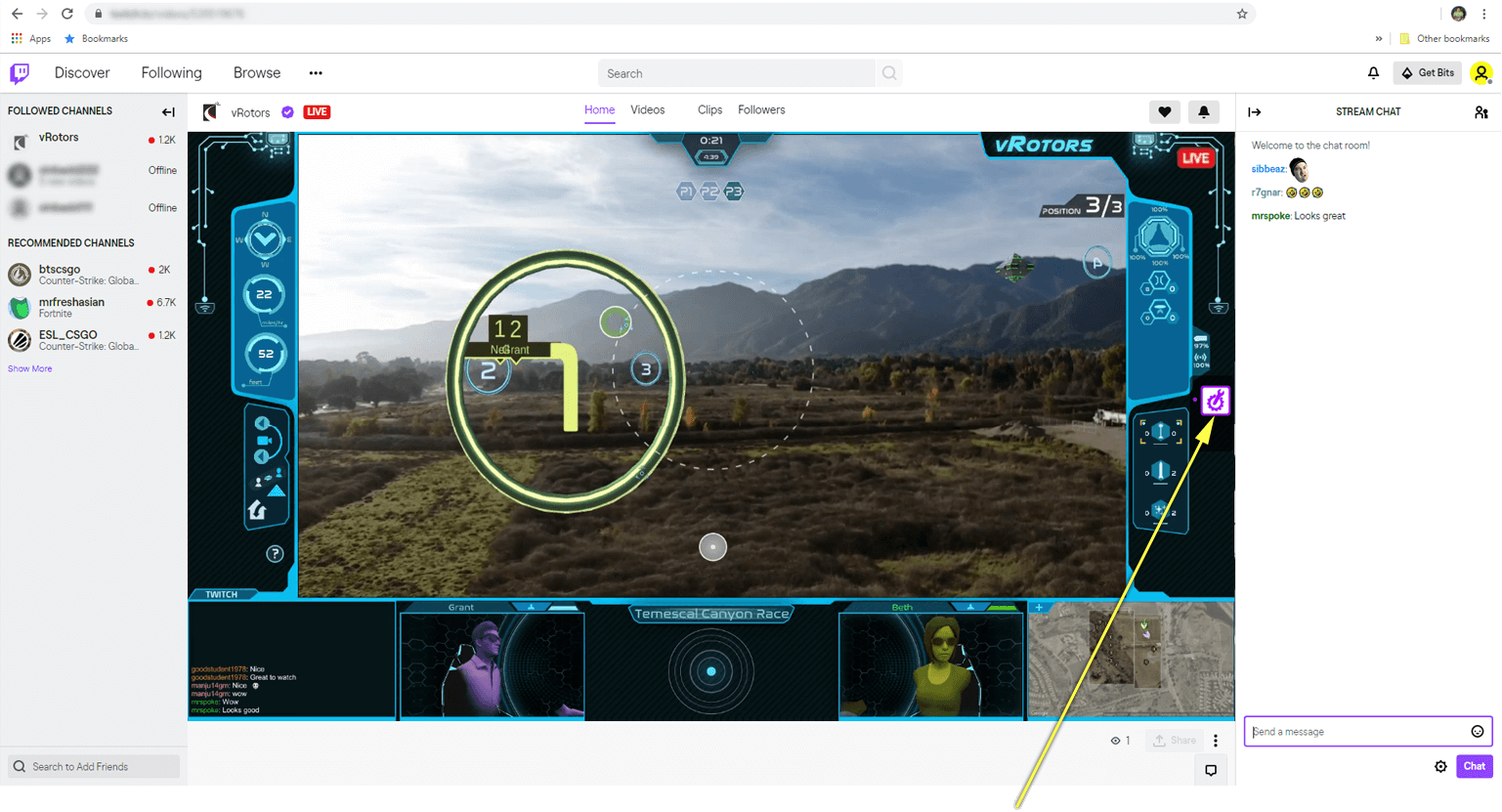 Click on the icon

to enable the cheering and shield repair emoji extension.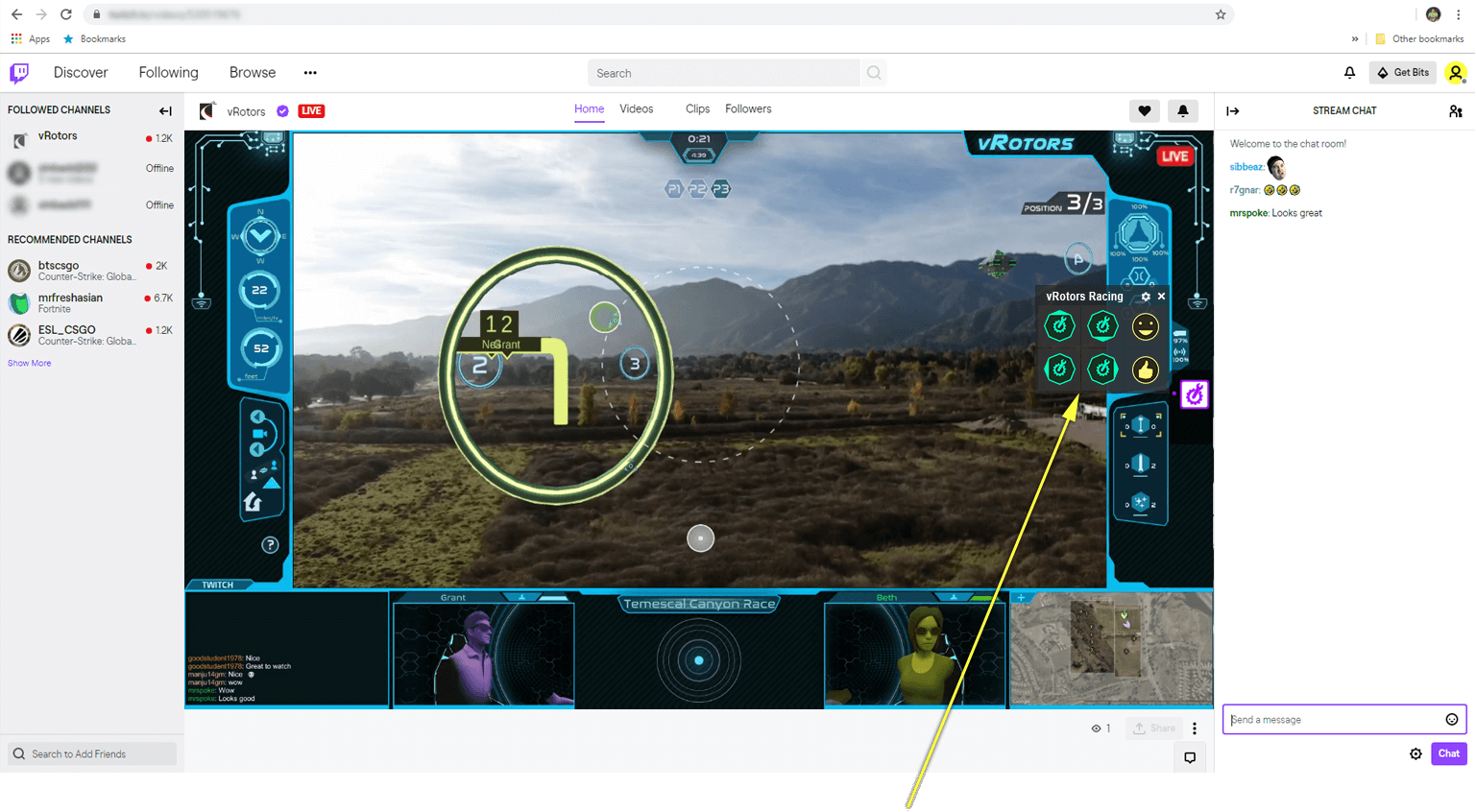 The extension will appear here on your screen.
Race Twitch Extension

Audience support is very crucial in the vRotors drone racing. Cheering the pilots by sending cheering emoji's to the cockpit will definitely help the pilot to perform well. But the audiences are taking major role in the race directly by repairing the drone's shields. The Twitch extension has 2 types of cheering emoji's and 4 shield repair emoji's for all 4 shield respectively ( Front, Rear, Left and Right). Audience can click on the icons to send emoji which will appear in the cockpit with the sender's nickname and Twitch avatar. During the race the pilots may yell for help to repair the shields which might be partially or fully damaged by the enemy attack or ring hit and drone may not move till the shields are repaired.