Tour real places in remote drones from home with vRotors
Through our platform we make it possible for tourists to travel in real-time to beautiful and exciting locations through our real drones located in global locations using their PC or VR headset in the comfort of their own home.
Opportunities for direct piloting and camera control provide for an immersive presence at the destination empowering the innate explorer in everyone to pursue their own personal journey.
Live remote tours in real, remote global locations!
The stream audience gets in on the action through virtual cockpit ride-alongs and custom interactivity on Twitch and Mixer.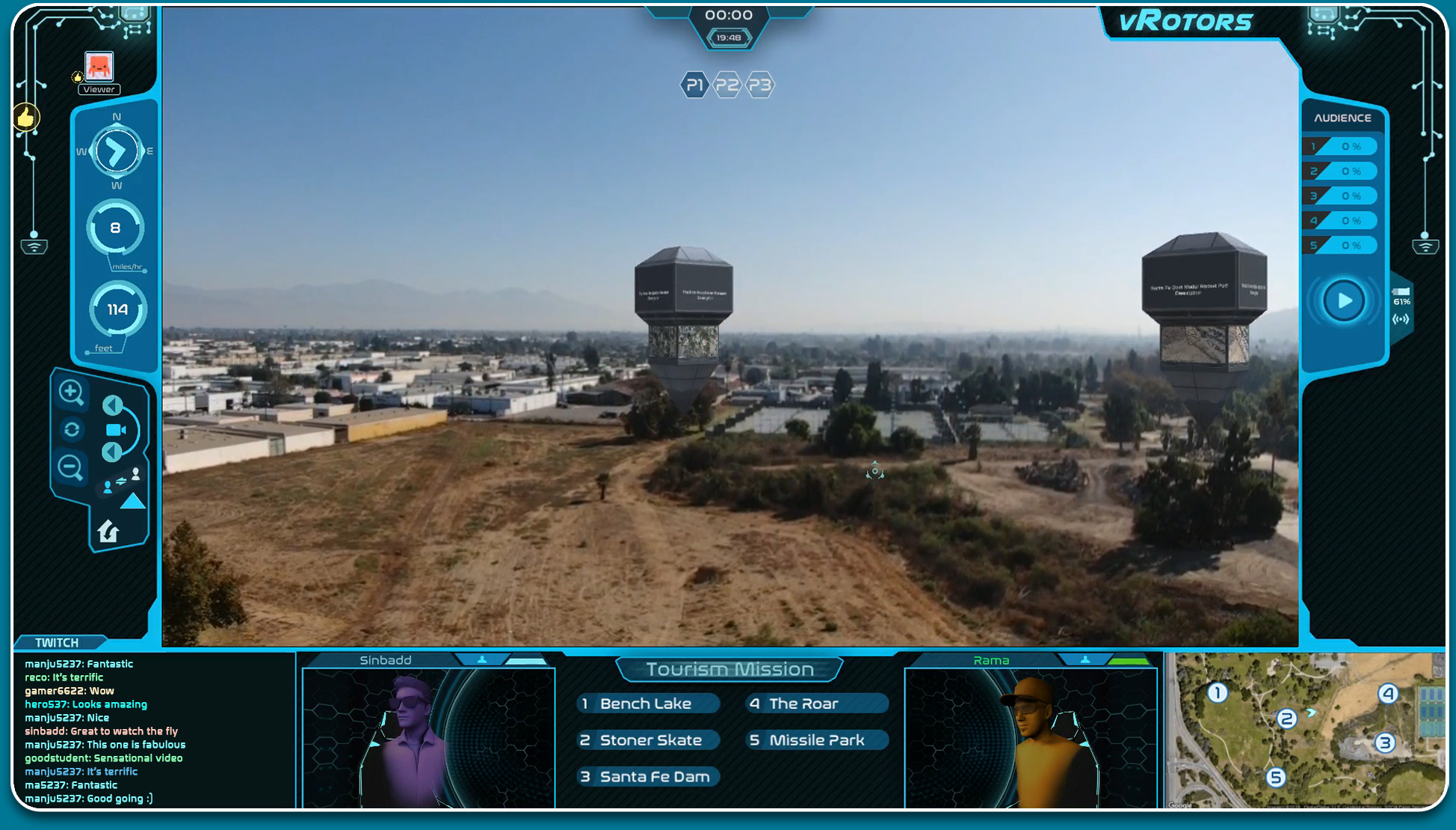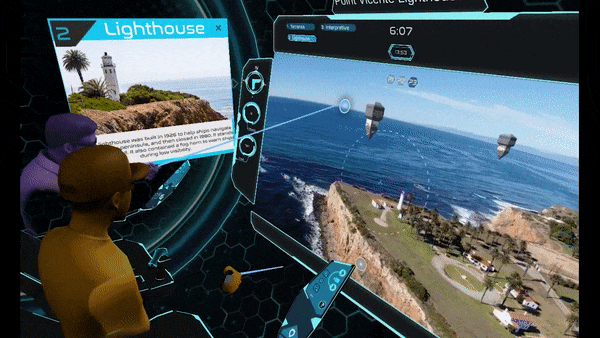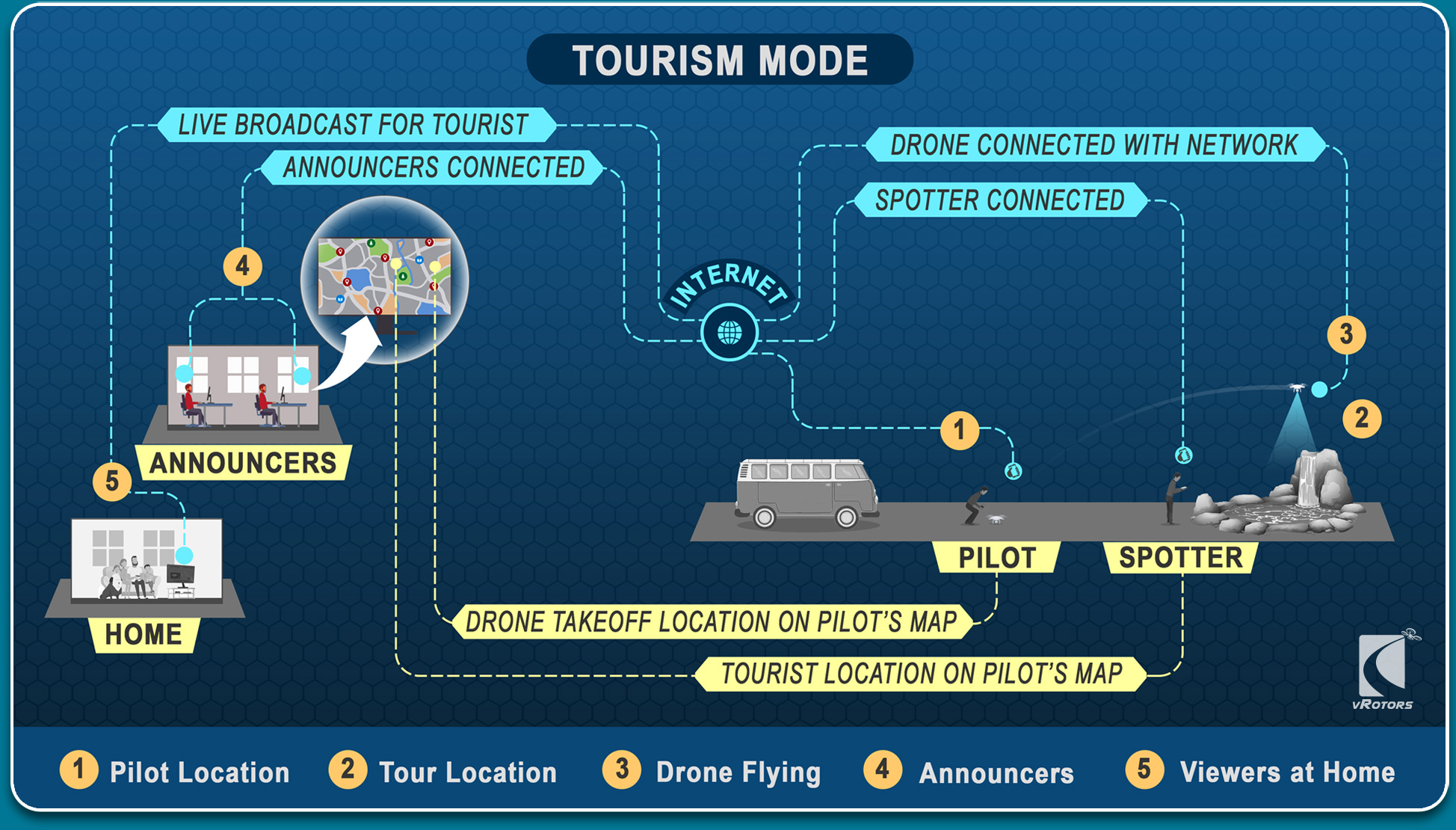 We bring real travel into your home
We've built a platform for users to engage in real drone tour flights across the world controlling real drones in remote locations. They can have direct piloting experiences or join a group as ride-along tourists with an expert pilot crew who provides commentary on the destination location.
Bringing interactive travel exploration to an online audience
Key destination points are identified using Augmented Reality (AR) objects overlaid on real world destinations providing a step-by-step tour for the pilots and audience to follow.